Qbay Interactive Learning system

August 2015
Team Members: Amoako-Frimpong Samuel, Kweku Dadson, Anthony Mensah Addae
Tools: C#, Unity, Vuforia
Team Qbay developed the Qbay Interactive Learning system at the first Accra Science Hack Day held at iSpace.
Science Hack Day is a 48-hour-all-night event where anyone excited about making weird, silly or serious things with science comes together in the same physical space to see what they can prototype within 24 consecutive hours. Designers, developers, scientists and anyone who is excited about making things with science are welcome to attend – no experience in science or hacking is necessary, just an insatiable curiosity.
We decided to focus on the problem of inadequate teaching aids and the lack of realistic diagrams in most Ghanaian textbooks. By exploting augmented reality and ubiquitous smartphones, Qbay provides teachers and students with realistic and interactive models and animations to enrich the educational experience. Through the use of images in textbooks as markers, students could view models related to the subjects being studied, run experiments and iteract with abstract concepts. By providing interactive and engaging content, Qbay aims to improve understanding, retention and interest in STEM subjects.
Development
We used the Vuforia plugin for Unity for the localization and rendering of the 3D models. Using the texture maps for the planets and the sun, we built a scaled, animation of the solar system using actual relative velocities of the planets in orbit. We also included models of the heart, red blood cells and a dinosaur as part of the demo app. Though unity allows direct cross compilation for multiple platforms, we only compiled an android app for showcase.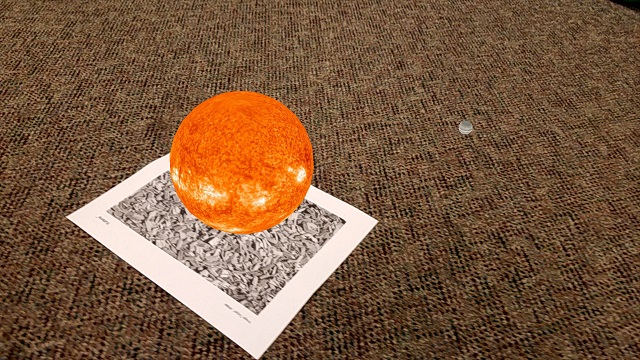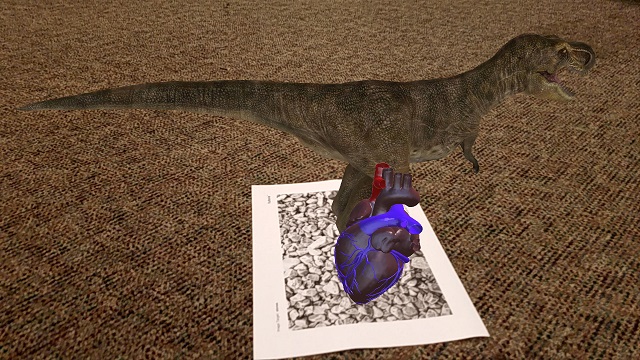 Award
Team Qbay placed second, winning a Raspberry Pi, 1 month access to the co-working space, and GHC 500